MEET PASTOR HALL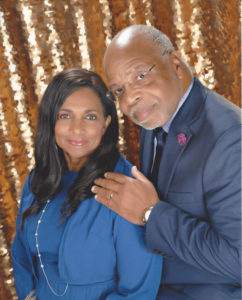 Ronson C. Hall is the senior pastor of True Light Christian Fellowship of San Antonio, TX and has been since its genesis in March of 1997. Pastor Hall currently sits on the Advisory Board of The Southwest Institute for Messianic Studies & Theological Seminary in San Antonio, Texas. Additionally, he is a frequent guest host of "Moments of Meditation" on KCHL Gospel 1480 AM in San Antonio, Texas. Pastor Hall is thoroughly assured that his assignment in this life is to passionately, unashamedly, fearlessly, and unapologetically preach and teach the Gospel of Jesus Christ.
Ronson was born in Dallas, Texas on January 13, 1958. An only child, San Antonio has been his home since his father returned from the United States Air Force in 1969. Ronson graduated from Sam Houston High School's class of 1976 and went on to attend San Antonio College and Texas Bible College.
Ronson married Cathyrn Annette Nelson on September 8, 1978. They are the proud parents of four daughters and have three grandsons and four granddaughters.